Commercial Recording Solution—Application in Railway
Background
In the course of construction and railway protection, the Department of Public Works has to coordinate the secure voice between all working stations and on-site protection workers. Under normal conditions, the protection worker's view is limited to the on-site construction area and the voice communication becomes the only communication method, which makes it difficult to lock the person who should bear the responsibilities. Based on this, HQT has exclusively developed a whole set of voice recording solution, which can provide powerful evidence to handle accidents.
Solution
By capturing the joint control signal of the secure voice between the working stations and the on-site protection workers, our recording system captures, records, compresses and saves it to the record version. It is very convenient to be read and played back, so our customers can monitor the real-time protection procedures, processes and quality of the on-site construction and operation, which can discover the security risks and provide powerful evidence for accident handling.
This Commercial Recording Solution is specially for those applications which value recording.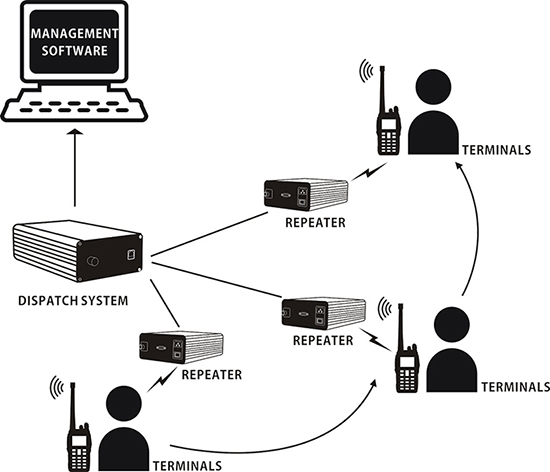 (Ⅰ) Terminal Recording Features
(a) Low cost: only need to add an additional recording module in the terminal;
(b) Large capacity: supports 1G and 2G;
(c) Long duration: about 65 hours for 1G and about 130 hours for 2G;
(d) Supports timestamp: displays the precise speaking time;
(e) We offer a dedicated software and recording wires to read and play back the saved voice.
(Ⅱ) System Recording Features
(a) Real-time playing and recording of the transmitting and receiving voice calls;
(b) Query and play the history voice records.
Please contact our sales consultants for more solution information. Get Support >>